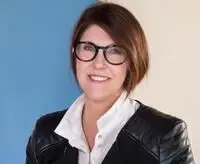 Rebecca Kahane is a licensed Marriage and Family Therapist specializing in individual, teens, couples and family psychotherapy, and maintains a private practice in El Segundo, California. With over 25 years experience as a clinician, and a graduate of the University of Santa Monica, she is currently serving as private practitioner working with a broad spectrum of clients.
Rebecca is a practical, interactive, solution-focused therapist. Her treatment approach is to provide support and practical feedback to help clients resolve current problems and long-standing patterns. She incorporates a blend of conventional and alternatives approaches, drawing upon a variety of styles and techniques to incorporate what will be most helpful for each client. As well, Rebecca has had extensive training in couple's counseling, using a specific approach that has shown to be highly effective in the treatment of couple's issues. With sensitivity and compassion, Rebecca works with each client to help them build on their strengths to identify and achieve their goals.
On a personal note, Rebecca has been married for over 30 years. Rebecca and her husband, Peter, raised three children and are now grandparents to 5 energetic grandchildren. Both keep busy and active managing their three playful doggie companions. As an "empty-nester" Rebecca became a Pilates enthusiast. In 2012 she become a Certified Pilates Instructor.
Darby Doodle, Mikey
& Scout